Tom Grundy's Travels Page

The purpose of this page is to provide my friends and family with an opportunity to see what I've been up to. Occasionally, by accident, I provide information that might be useful or interesting to others. Everyone is welcome to view them as long as they read and agree to the disclaimer and EULA below.
This page is now hosted on the electricant pages thanks to Anthony. Check out his stuff here. You can thank him for there not being heaps of pop ups and blinky ads everywhere. If this site goes down or disappears, you can give him noogies.
probably the most recent info and news is on my blog page here: Tom Grundy's Adventures Blog Depending on the time I have and my internet access I sometimes post more recent teaser reports on the blog before a more complete trip report gets posted on this web page.

To check out the old tripod one (stuff up to fall 2005), look here:
Tom's Lycos Web Page Links or the not always so up to date (increasingly so as I seem to be unable to edit it any more) Where is Tom now page
Disclaimer. Everything needs a disclaimer these days. Some of the activities depicted on this site may be hazardous, some are definitely dangerous and/or stupid. They were performed by unpaid professionals. Under no circumstances should you perform them at home or anywhere else, but if you do, then it is at your own risk. ditto for any advice. My laptop resolution is 1024 X 768 or something like that (ok, not any more, but I try to make it so it looks ok 1024 pixels wide), these pages usually look fine on it with firefox. I make no promises for other resolutions or platforms. The views expressed on this site might not be your views. If you are going to get offended, then don't look at it. Reading or looking further in this site constitutes an acceptance of the EULA saying you won't whine about it too much, sueing or prosecuting me is right out. All the photos unless otherwise stated are copyright Tom Grundy and may not be reproduced without permission. This site may have been made, hosted, or viewed on a system that has been used to view or process peanuts, tree nuts, wheat, gluten, eggs, dairy, meat, and other potentially hazardous things. It is entirely possibly that everything here is made up and not true (especially if it depicts something that may be frowned upon or illegal). Nobody is forcing you to look at them anyway...
I moved my pages from tripod and geocities, although they might also still be there. As you can probably see, the quality and quantity of writing and photography varies widely. The best is from when I had my digital camera and plenty of easy internet access and free time, the worst, no camera or access. I put this stuff in semi stratigraphic order, so if you want it chronologically, start at the bottom and work your way up.
links to my pages here
2017
50x4 birthday challenge (11-2017)
Evolution Traverse (9-2017)
2017 Sierra Challenge Part II (8-2017)
2017 Sierra Challenge Part I (8-2017)
Dayhiking Mt Goddard (8-2017)
Picture Peak and Mt Wallace (7-2017)
Owens River packraft (6-2017)
Mount Dade hike/ski (5-2017)
2016
Nepal part 2 (11-2016)
Nepal part 1 (11-2016)
Red Rocks trip (10-2016)
Colorado 14ers (summer-2016)
YogaSlackers TAO Hawaii (Oahu) (2-2016)
New Zealand YogaSlackers TAO North Island (2-2016)
New Zealand YogaSlackers TAO South Island Part 2 (1-2016)
New Zealand YogaSlackers TAO South Island Part 1 (1-2016)
2015
Climbing Frogland and Epinephrine with Dawn at Red Rocks, NV (9-2015)
30 hour Bend Adventure Race with team "Snack Attack" (8-2015)
Jason's 40th Birthday Deschutes River Trip (8-2015)
an incomplete trip report of my incomplete 2015 Sierra Challenge effort (8-2015)
Kat'cina Mosa 100k trail race (8-2015)
Peaks and Trails in June (6-2015)
an ode to my recently stolen bicycle - the Sheriff (5-2015)
Climbing Mt Whitney for JD and Liz's wedding (4-2015)
teaching slackline at the Red Rock Rendezvous (3-2015)
Death Valley to and from the RRR (3-2015)
YogaSlackers Cruise (1-2015)
2014
drive across the country with stops in AZ, OK, AR, and TN (12-2014)
weekend peak bagging Laurel, Bloody, and Mt Humphreys (10-2014)
2014 Sierra Challenge part 2 (8-2014)
2014 Sierra Challenge part 1 (8-2014)
Sierra Mountain Hike with Willow and Jana (7-2014)
4th of July COG Revival (7-2014)
biking and hiking up White Mountain, a mini epic (6-2014)
last 2014 ski trip with Laura (5-2014)
New camera (K3) and lens (Sigma 150-500) (5-2014)
hike up nearby peak 9202 (5-2014)
A fun and busy visit by Kathryn (4-2014)
Lunar eclipse viewing (4-2014)
Some spring activities in Bishop (3,4-2014)
Red Rocks Rendezvous and more (3,4-2014)
January long weekend in Joshua Tree (1-2014)
2013
Willow visits with a trip to 7 Gables and Chocolate Peak (10-2013)
a 2 night hike to the 4th Recess (8/9-2013)
Black Giant and Black Divide - my one Challenge day this year (8-2013)
dawn raid on Mount Emerson (8-2013)
2013 Summer OR show (7/8-2013)
Wanderlust Colorado and California (7-2013)
Silver Canyon Bike Ride (5-2013)
Patagonia Expedition Race (Chile) (2-2013)
Visiting Winter in the Eastern Sierra (1-2013)
2012
A trip to Joshua Tree and LA (11-2012)
N ridge of Conness (10-2012)
36 hour adventure race in Bend, OR (9-2012)
the 2012 Sierra Challenge (8-2012)
A short but fun trip to Nevada City (7-2012)
5 night backountry trip to Williamson and area (7-2012)
A backcountry trip to 60 lakes basin and other areas in the Sierra Nevada (6-2012)
Scrambling up the Mountaineers Route on Mount Whitney (6-2012)
Red Rock Rendezvous and other Red Rocks climbing 2012(3,4-2012)
Climbing in Indian Creek, Utah in 2012(3-2012)
bouldering in Bishop, California in 2012(1,2,3-2012)
2011
Winter ascent of Mt Washington with Sam (12, 2011)
Climbing in Kentucky in 2011(10,11, 2011)
2011 Sierra Challenge (8, 2011)
Pine Creek to Broken Finger to Mt Morgan day trip (7, 2011)
Sierra backcountry trip over Piute Pass (6,7 2011)
Sierra backcountry trip over Bishop Pass (6, 2011)
Sierra backcountry trip near Kearsarge Pass (6, 2011)
Owens River Packraft trip (5,6, 2011)
Mount Humphreys triathlon with Sam, (4, 2011)
4th annual Grand Canyon hike, (4, 2011)
Red Rock Rendezvous plus, Nevada Yogaslacking, packrafting, etc. (3, 2011)
Indian Creek, Utah Climbing (2,3, 2011)
2010
Red River Gorge, Kentucky Climbing (10,11, 2010)
Granite Mountain Climbing (10,2010)
A trip down the San Juan River (9,2010)
Tensleep (briefly) and Devils Tower, Wyoming (9,2010)
Southern Wind River climbing trip with Dawn (8,2010)
Too Much Fun Expedition 2010 (part III)(7,2010)
Too Much Fun Expedition 2010 (part II)(7,2010)
Too Much Fun Expedition 2010 (part I)(7,2010)
Windy Mountain overnight hike, (7, 2010)
traverse in Rocky Mountain National Park, (7, 2010)
Packrafting on the Charles River, (6, 2010)
Oak Creek Spire, (5, 2010)
Black Canyon canyoneering, (5, 2010)
3rd annual Grand Canyon hike, (4, 2010)
Starting to report on what I did in Arizona in Mar - ? 2010
Trip to Asia (Thailand, Malaysia) Jan-Mar 2010
2009
2009 year end report
Red River Gorge, Kentucky rock climbing (9,10,11 2009)
Texas State Fair and other TX things (9 2009)
various trips around the Teton range(8,9 2009)
Hike into and up Wind River Peak(8 2009)
Things seen in Wyoming (7,8 2009)
Yogaslacker Y.E.S. Tour of Colorado, Biking, etc. etc. (6,7 2009)
Wet Beaver Creek, hike/swim (6, 2009)
Mount Humphreys, AZ, bike/hike (6, 2009)
Maple Canyon, UT, sport climbing (5,6, 2009)
Mount Rainier, WA, yogaslacker sufferfest (5, 2009)
Smith Rocks, OR, climbing (4,5, 2009)
back on the road - Sonora and Gold Wall, CA (4, 2009)
another trip to Red Rocks, Nevada (3, 2009)
Red Rocks, Nevada (1, 2009)
Flagstaff in early 2009
2008
Canoeing on the Charles River, Massachusetts (11, 2008)
Birds plus in Boston (11,12 2008)
Rock climbing at Enchanted Tower, New Mexico (10-11, 2008)
Uintas hiking and scrambling, Utah (8, 2008)
OR show and other SLC madness (8, 2008)
Beartooth adventure, MT (7/8, 2008)
Maple Canyon, UT (6,7,8 2008)
ascent of Mt Humphreys (6,7 2008)
Salome Jug canyoneering (5, 2008)
Rim to River Grand Canyon hike (4, 2008)
Trip to Marble Canyon and area in 2008 (4, 2008)
fun in and around Flagstaff in 2008 (4-6,10 2008)
a bit of work (wearing lederhosen) Las Vegas, Nevada (2, 2008)
red rocks, Nevada (1, 2008)
2007
New Years (first night), Boston (12 2007)
Indoors, Boston (12 2007)
Red River Gorge, Kentucky (10,11 2007)
Enchanted Tower and Arkansas (10, 2007)
Smith Rock, Oregon (9, 2007)
Charlotte Dome, plus Tuolumne Meadows (8, 2007)
Tuolumne Meadows, Yosemite whirlwind (7, 2007)
Enchanted Tower, NM - climbing again (6, 2007)
Buckskin Gulch - another slot canyon (6, 2007)
Zion National Park 2007 Page (5, 2007)
Climbing by St George, and Escalante slot canyons (5, 2007)
More Flagstaff area activities
Hiking in the Grand Canyon (4, 2007)
50th Anniversary of the Mace climb (4-1 2007)
Indian Creek (3, 2007)
Climbing around Flagstaff (1,2 2007)
2006
Rafting through the Grand Canyon (10-2006)
Utah - Indian Creek, Canyonlands, Zion... (9,10-2006)
Sierra Nevada, especially Tuolumne (7,8,9-2006)
Maple Canyon, Utah (5,6,7-2006)
Bishop, California - Bouldering (4-2006)
El Potrero Chico - Climbing in Mexico (2,3-2006)
Visiting Florida to watch the Pluto New Horizons launch (1-2006)
2005
Red River Gorge, KY, 2005
Squamish, BC, 2005
Cirque of the unclimbables and the Nahanni, NWT
getting ready and practicing for the Nahanni
Smith Rock
a desert party
Saline Valley
Bishop in spring 2005
Snow in Flagstaff (1-2005)
2004
Boynton Canyon (AZ) Christmas hike (12-2004)
Peter and Trintje Nydam - nephew and niece (11-2004)
Tuolumne Meadows in Yosemite (9,10-2004)
The Prow (big wall trip report)(9-2004)
Palisades traverse (9-2004)
Dirtbag climbing gear tricks (8-2004)
Hiking Secret Mountain and Sycamore Canyon (7-2004)
Messing with paper adobe (7-2004)
Volunteer building at Diamond Mountain (7-2004)
Hiking up Mt. Humphreys, AZ (6-2004)
Bouldering at Priest Draw, AZ (6-2004)
Deepwater soloing at Clear creek, AZ (6-2004)
Bishop 2004 Pics (4-2004)
the Hueco Wanker 101 (2-2004)

2003
What I did in December 2003 (2-2004)
Chain Reaction obsession(11-2003)
Suck it up Princess (working)(9-2003)
Bugaboos climbing trip(8-2003)(pics 10-2003)
The Needles climbing(7-2003) (pics 10-2003)
Festering in between climbing (5-2003)
some bishop pictures (5-2003)
Page about climbing spires near Sedona (2-2003)
2002
Malaysia and Sumatra
Cambodia
Vietnam
Page with pictures Mia took in Thailand while I was there
Thailand Climbing
Page about my trip to Asia in 2002
Smith Rock page (2002) (update 2005)
2001
Trips from fall 2001 (and spring 2002)(2-2002)
Trip to Canyon Tajo and El Gran Trono Blanco (11-2001)
Unofficial 2001 summer Barcroft Page (8-2001)
Mount Tom Climb (10-2001)
White mountains traverse and boundary peak (8-2001)(photo 12-2004)

2001 batchelor geologist picket traverse (7-2001)
Yosemite 2001 trip report (with 2003 update)
Surf kayaking trip report
Joshua Tree reports
2001 Potrero Chico trip report
2000
Baking a turkey in the ground
Gannet peak trip report (2000)
Cirque of the towers trip report
Teewinot trip report (2000)
Timeless
A blog of mine, that may or may not actually have anything interesting or new in it (sometimes I post more recent teaser reports here)
Sometimes you can see where I am on the spot gps tracker page
bird photos - from quite awful to rather good
experiments in microstock photography sales (2006, through now)
Ongoing attempts to kill Nalumon (really just adventures with her)
My not ever finished semi-visual dictionary of climbing terms
Property acquisition and renovation/construction in Bishop (2012, 2013, 2014)
A few of the folks I've met along the way
A few more of the folks I've met (older page)
Some odd or otherwise things I've seen
fire poi
family pics
Old climbing and other pics that were on the tripod pages
Costume climbing pictures
fixing cams, resoling shoes, and other climbing gear tricks
My perilously cute Niece and Nephew
Some areas I've Climbed at
Some reviews I've written - pretty limited at the moment
If you are really bored - testimonials
What's Tom up to archive (quite outdated by now)
My sister wrote some good books! , and other Art , and a blog on block prints and books among other things
links

Hey look, I'm "big" in the Czech Republic,
Drátený Clip stick
If your Czech is a little rusty, try this one.
Do-It-Yourself: Stick Clip


If you want to get in touch with me, then you will have to solve this simple puzzle: take my last name, then what I am (3 letters, adult male human, rhymes with pan), then the famous at sign followed by the first letter of my last name (and a famous search engine) followed by what sort of address I am giving you (without an e in front of it)(or a form of armor made from interlocking rings). then a period, and 3 more letters that you can probably figure out by now, but it rhymes with bomb. There should be no spaces in this address. Sorry, I'd just type it out, but that wouldn't fool the evil spam bots. I really hate spam.

You might notice a few random appearing links or a sentence or 2 that don't really seem like my style of writing - well, they aren't. BUT they do help to support me and Anthony to bring you the rest of this nonsense.

Wax Bomb, Wax Bomb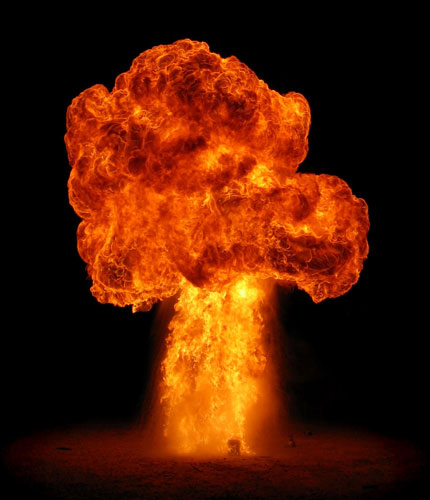 That's me getting ready for Castleton
(DK says this is a good pic she took)